News in Brief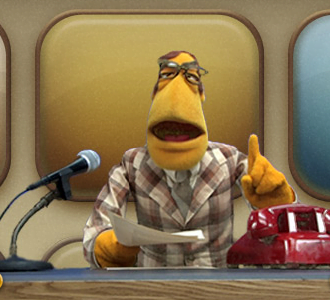 Montenegro
Montenegro's accession to NATO may soon become a reality. On April 11, U.S. President Donald Trump signed a ratification protocol for the Baltic state's entrance into the organization. Montenegro began the process to join the military alliance soon after declaring independence from Serbia in 2006. Since May 2016, 27 of NATO's 28 members have ratified Montenegro's accession. The last member, Spain, will likely ratify before the next NATO summit in Brussels, Belgium in May. Montenegro's Democratic Party of Socialists, which supports NATO membership, currently controls parliament.
North Korea
Tensions are high on the Korean Peninsula. A U.S. Navy carrier group has been deployed to the Sea of Japan in response to North Korea's nuclear program and ICBM ambitions. Since 2012, according to The New York Times, the communist nation has conducted three nuclear tests and almost 50 ballistic missile tests. "North Korea has been engaged in a pattern of provocative behavior," said National Security Adviser H.R. McMaster to ABC News. North Korea has denounced the move, which sparked fears of an escalation in the region.
South Africa
South African President Jacob Zuma is an unpopular man in his own country. Protests and demonstrations have broken out across the nation calling for Zuma, who fired Minister of Finance Pravin Gordhan and other cabinet officials, to resign. In response to the cabinet reshuffle, major credit agencies like Fitch and Standard and Poor's downgraded South Africa's sovereign credit rating to "junk" status. Zuma, however, has remained in control. According to the BBC, he has even said the demonstrations show "that racism is real and exists in our country.
Venezuela
Protesters in Venezuela have ramped up their opposition to President Nicolás Maduro. According to NBC News, Venezuelan authorities resorted to using tear gas to break up protests in Caracas. Even a local hospital was hit. Demonstrators have taken to the streets in response to Maduro's attempt to disband the Venezuelan National Assembly and his campaign to silence political opponents with jail time and electoral bans. Venezuela continues to reel from economic instability too. According to Reuters, consumer prices rose 800 percent in 2016 while the economy shrunk 18.6 percent.
United States
On April 10, Colombia University announced the winners of the 2017 Pulitzer Prize. The prize is given for outstanding work in news and magazine publications, literature and music. The International Consortium of Investigative Journalists, McClatchy and the Miami Herald won the explanatory reporting award for their series of stories about the Panama Papers leak. In local reporting, The Salt Lake Tribune staff was given a prize for their coverage of sexual assault survivors at Brigham Young University. Colson Whitehead's novel, "The Underground Railroad," received the prize for fiction.