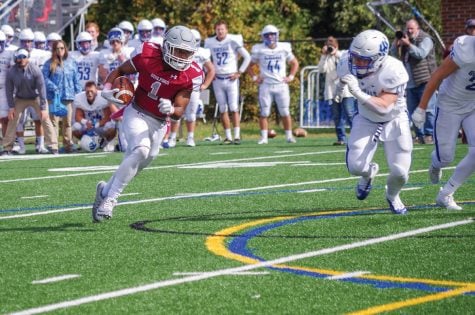 Andrew Walker, Sports and Web Editor

November 2, 2018
The Guilford College football team came away with a Senior Day upset victory over Washington and Lee University (5-2, 3-2 Old Dominion Athletic Conference) on Oct. 27. "It went great," said redshirt senior running back De'Eric Bell. "I loved the atmosphere, I loved seeing all the fans happy,...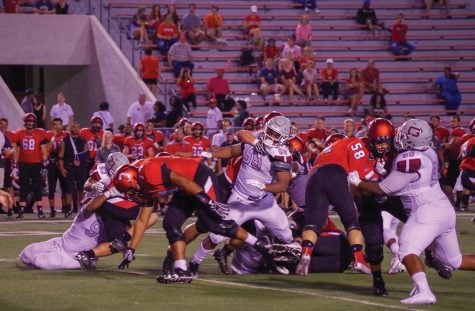 Andrew Walker, Sports and Web Editor

September 21, 2018
In most football games, scoring 61 points is a certain victory, but for Guilford College it turned into a 91-61 loss to NCAA Division I Davidson College, 91-61, on Thursday, Sept. 13. Davidson's offense put up 964 offensive yards, including 685 rushing yards and scored 13 touchdowns, all school records. The...