Yunah Kim, News Editor

February 15, 2019
On Monday, Feb. 11 from 6:00 p.m. to 8:00 p.m. in the Gilmer Room of Founders Hall, the Intercultural Engagement Center, Office of Diversity, Equity and Inclusion, Office of Student Leadership and Engagement and the 2019 Black History Month Committee sponsored "Black Men Speak: A Discussion on Black...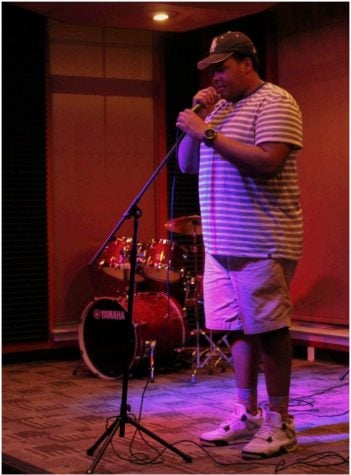 Maksym Kosachevskyy, News Editor

March 5, 2017
Thirty pairs of eyes stared in anticipation at the pink neon lights covering the stage. In a small, crowded and dimly lit room, framed by a drum set in one corner and boxes of pizza in another, they waited for raw talent to start. On Feb. 24, students gathered at the Community Center for The Element,...