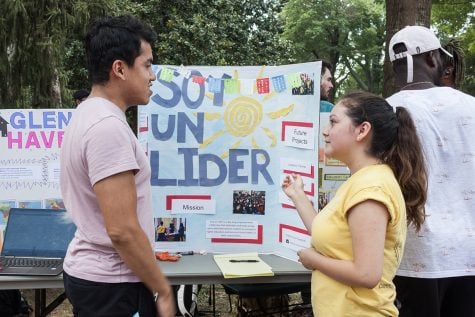 Kiran Soma, Staff Writer

September 14, 2018
"I think what we bring is freedom, and we bring humanization to people who need it, who are being discriminated against to the point that it is inhumane," said junior Shayne Kenny, one of the Guilford coordinators for the Greensboro chapter of the Young Women's Christian Association. "The purpose...
DaeQuan Fitzgerald, Managing Editor

April 20, 2018
A study conducted by the National Student Campaign Against Hunger and Homelessness reported that 44 percent of students cut the size of their meals or skipped meals altogether because there was not enough money. 20 percent did not eat for an entire day for the same reason. According to a report from...