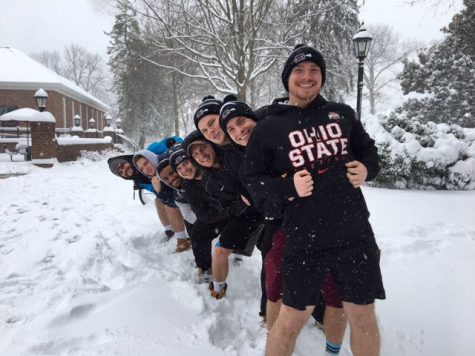 Kathleen Herbst, Opinion Editor

January 26, 2018
On Tuesday, Jan. 16, Greensboro prepared for snow. Guilford College students speculated in class about cancellations and delays. At 9:59 p.m., the first notification appeared on students' phones: a delayed opening for Wednesday, Jan 17. But classes on both Wednesday and Thursday ended up being canceled,...
Quincy Malesovas, Staff Writer

February 5, 2016
Greensboro, North Carolina — home of barbecue, football, folk music and wintry weather trepidation. While storm Jonas unloaded two plus feet of snow in several northeastern cities, it left Greensboro with a meager two inches. Nevertheless, Guilford College shut school down on Monday, Jan. 25 to...