Catherine Schurz, World and Nation Editor

September 21, 2012
New York City, USA The one-year anniversary of the well-known Occupy Movement, which began as an attempt to gain support for the 99% of Americans who fall below the upper-middle-class line, is being celebrated with great enthusiasm. Protestors are taking to the streets once again and already clas...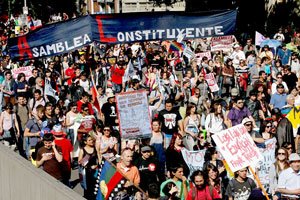 Haley Hawkins, Opinion Editor

February 16, 2012
Since its recent entrance into the public consciousness, America's Occupy Movement has become a household name, so to speak. It is an iconic symbol of the whole and the plight of the collective. But, is it truly pluralistic in regards to race, age and gender? Is this what makes the movement so appealing...