Trey Kawugule, Sports Editor

October 29, 2019
The golf team recently returned from Golfweek Division III Fall Invitational. Their uncharacteristic slow start on day one ended up being their downfall. Senior James Mishoe was the team's highest finisher in 16th place, sitting at 214 after 54 holes. Mishoe's performance was highlighted by a hole ...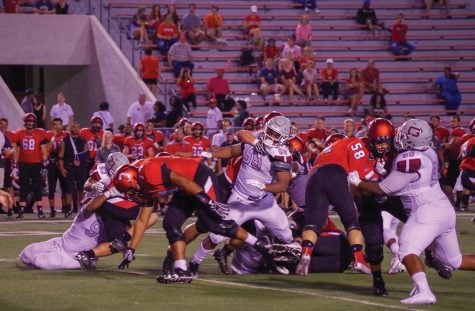 Andrew Walker, Sports and Web Editor

September 21, 2018
In most football games, scoring 61 points is a certain victory, but for Guilford College it turned into a 91-61 loss to NCAA Division I Davidson College, 91-61, on Thursday, Sept. 13. Davidson's offense put up 964 offensive yards, including 685 rushing yards and scored 13 touchdowns, all school records. The...