Reese Setzer, Sports Editor

September 22, 2016
There were many sports story-lines throughout the 2016 summer that The Guilfordian was not able to cover. These stories ranged over the spectrum of sports, from remarkable championship moments to the loss of people that were keystones of the sports world. Perhaps the most memorable of these storylines...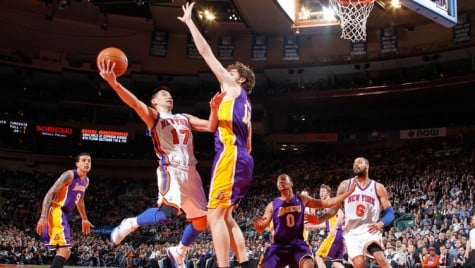 Haejin Song, Staff Writer

March 20, 2012
May the Best Man Lin. Lincredible. Lin your Face. The headlines are at it again… Linsanity, that is. Fans from all across the nation chant his name, #17 New York Knicks jersey sales are off the charts, and Madison Square Garden is buzzing with the new sensation in town. "MVP, MVP, MVP," roared...