Taylor Hallett, Staff Writer

November 30, 2012
Gabby Oglesby, a junior on the women's basketball team, proves to be a leader on and off the court. Head Women's Basketball Coach Stephanie Flamini appreciates having Oglesby as part of the team. "She works very hard and she has the right attitude," said Flamini. "She definitely leads...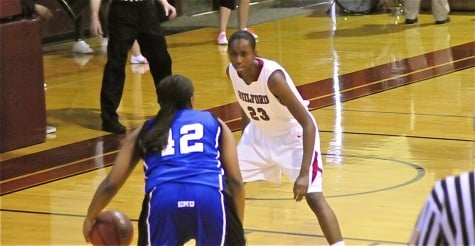 Zach Morgan, Sports Editor

April 20, 2012
As a young athlete, statements are made in practices and games to motivate. "Good job." "Run ten gassers, because you didn't get back on 'D' in last night's game." Many are supportive, others are building blocks for success, while some are words that breed a passionate motivation...