Kiran Soma, World & Nation Editor

December 3, 2019
On Nov. 1, a 26-year-old native warrior was murdered by illegal loggers in the Araribóia Indigenous Land in the Amazon Rainforest, specifically at Bom Jesus das Selvas, Maranhão, between the Lagoa Comprida and Jenipapo villages in Brazil (APIB). The territory is home to the Guajajara tribe. Known...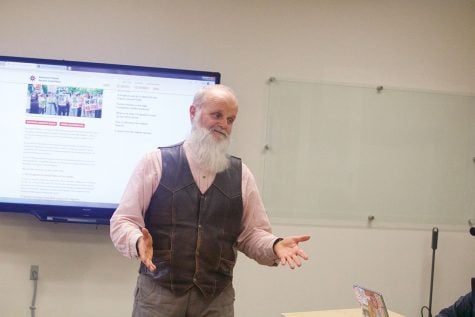 Max Elkan, Staff Writer

December 7, 2018
On Tuesday, Nov. 27, Part-Time Lecturer for Religious Studies Dr. Frank Massey spoke at the Hege Library Experimental Classroom to inform students about lobbying the U.S. Congress for peace and justice in "Lobbying the U.S. Congress for Peace, Justice and Earth: The Friends Committee on National Legislation."...