Jamie Luckhaus, Staff Writer

April 5, 2013
"Her laugh comes first to my mind," said Meagan Jolliffe, student success counselor, referring to lacrosse player E'leyna Garcia. Teammates, faculty, friends — they all comment on Garcia's striking personality. On and off the field, she is a star competitor. Junior attacker Garcia leads...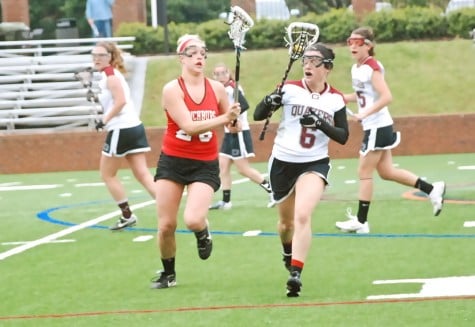 Michael McVane, Staff Writer

February 9, 2012
The scoreboard read 18-7 after a grueling loss against Virginia Wesleyan in the first round of the 2011 women's lacrosse ODAC playoffs. For the team last season it was a hard loss and one that will remain in their minds as they prepare for their spring 2011 season. The women's lacrosse team was...