Kathleen Herbst, Staff Writer

September 16, 2016
A hectic college campus. An Involvement Fair just outside. An hour of calm in the Carnegie Room. About 30 faculty, staff and students gathered for this year's first All College Meeting for Worship and Reflection on Sept. 7 to hear Guilford College President Jane Fernandes speak about unity within...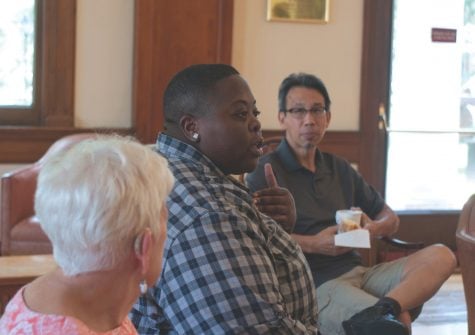 Meghana Iragavarapu, Features Editor

September 8, 2016
On Aug. 1, Guilford College held its first "Dialogue on Diversity and Inclusion." As a three-part series, these dialogue serve to offer a safe space for students, faculty and staff to listen and communicate about power, privilege and oppression. "The conversation … really began when the...