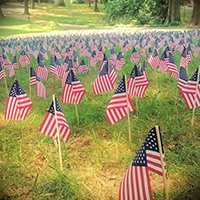 Quincy Malesovas, Staff Writer and World & Nation Editor

September 26, 2014
The American flag: a symbol of freedom, democracy and unity for some. But for many Quakers, the symbolism itself is something to be scrutinized. The warlike spirit that it often represents is contrary to their beliefs of peace and pacifism. Guilford College has traditionally prohibited the public...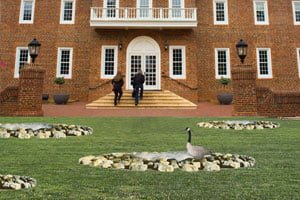 Lane Martin, Staff Writer

March 29, 2013
Disclaimer: This story is a part of our April Fool's edition, The Goofordian. This story was created by Guilfordian staff and is not based in fact. Guilford College is a place known for its devotion to academics, its friendly atmosphere, and soon its lavish water features. Students outraged by the r...