It's March Madness, baby!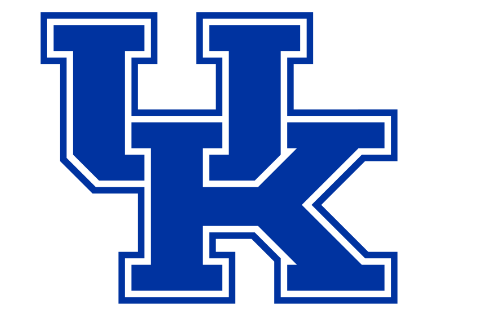 When my roommates and I walked into the Greensboro Coliseum on March 17 to see two first-round NCAA tournament games, the atmosphere was electric. Among our first sights of the night were fired-up Kentucky fans repping their blue and white, outnumbering the fans of the opposing Providence Friars. 
We made our way to our nosebleed seats for that first game of the night, right in front of some talkative Providence fans. Early on, neither team could hit a soccer ball into the ocean. The difference, however, is that sixth-seeded Kentucky made up for it by outhustling Providence (an 11 seed) and cashing in on easy second-chance points, while Providence tried desperately and failed to get hot from the three-point line. 
Both teams played tough defensively during the first half of the intense matchup. However, Kentucky sparked a 10-0 run to close the half with a 36-25 lead. In the second half, the Wildcats maintained their lead, thanks in part to their rebounding edge and solid free-throw shooting, and the Kentucky fans came alive. 
Around 20 Guilford students, including me and my roommates, had the opportunity to be part of March Madness in Greensboro through the College's Black Student Union. Our trip to the Coliseum to see the games was organized by junior Deon McFarland, president and treasurer of the group.
In the Kentucky-Providence game, Antonio Reeves led the way for the Wildcats with 22 points, with Jacob Toppin adding 18 points. Oscar Tshiebwe finished with eight points and a game-high 25 rebounds (11 offensive). Kentucky out-rebounded the Friars by a margin of 48-31, including 18-8 in offensive boards, for a 61-53 win over Providence. 
My roommates and I were disappointed, as we had all predicted a Providence upset. 
"They just gave up too many second chance points and shot too poorly. They also didn't cash in at the free-throw line," said junior Laamar Adams, one of my roommates. 
Late in the fourth quarter of the Kentucky-Providence game, the crowd diverted its attention to the Jumbotron as it became known that 16-seed Fairleigh Dickinson was about to upset No.1 seed Purdue. Chants of "FDU!" erupted throughout the arena. 
"…I was predicting a Providence win, but they just played too badly. But FDU beating Purdue is crazy…" said sophomore Bryson Coe, another of my roommates.
The second game, between Montana State, a 14 seed, and third-seeded Kansas State, did not generate as much excitement. By halftime, the crowd had begun to dwindle and fatigue seemed to set in. My interest was waning too, which is a shame because K-State was playing some really good basketball. If I had known they would face Kentucky in the next round of the tournament, I would have paid more attention. 
Nonetheless, Keyontae Johnson had 18 points and eight rebounds, and Markquis Nowell had 17 points, 14 assists, and six rebounds, leading Kansas State to a 77-65 victory. Despite the loss, RaeQuan Battle of Montana State had a standout performance, scoring 26 points.
Overall, my March Madness experience was fantastic and the games were intense and exciting. It's always interesting to see how bracket predictions can go awry in unexpected ways during March Madness. In spite of spending $13 on chicken tenders and fries that night, (with no drink!), I would highly recommend attending March Madness games to any sports fans out there who get the chance.  
Leave a Comment