The Guilfordian seeks to share your voice, perspectives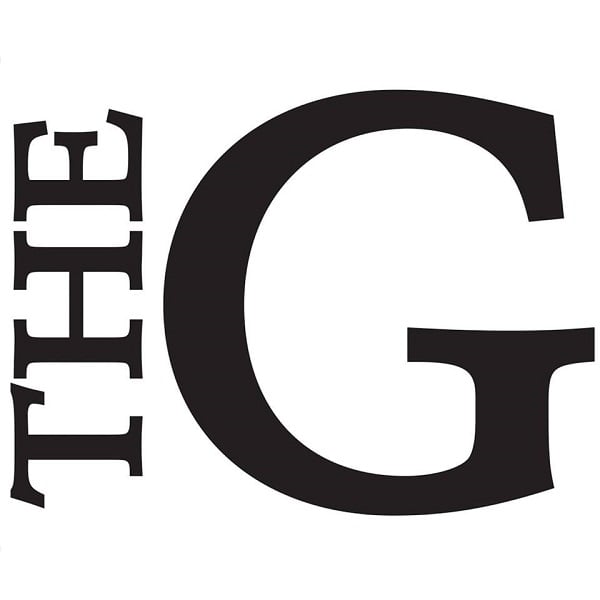 Recently, a cartoon depicting President Jane Fernandes has circulated around the campus. Based on the drawing, it appears to be a satirical attack against several of the recent updates related to the Guilford Edge project.
In the cartoon, the president is shown saying "THE GUILFORD EDGE WILL BRING THE COLLEGE TO NEW HEIGHTS" and is walking toward the edge of a cliff with her eyes shut.
One foot is crushing the Bonner House; the other is poised to flatten the theme houses, and behind her are destroyed versions of The Hut and The Greenleaf.
No signature accompanied the photo, thus the creator is left anonymous despite sharing such a politically charged image. The Guilfordian would like to use this recent event asas an opportunity to emphasize to the community that this organization is a vehicle to share the voices of the campus' diverse population.
As a student-run news publication that advocates for social justice, part of The Guilfordian's mission is to investigate and hold the College accountable to its commitment to its seven core values, to bring light to the College's underreported and untold social justice stories, and to promote dialogue between the newspaper and the Guilford College community to better serve our readership.
There are many ways to get involved in The Guilfordian. Of course, you can join as a staff writer. We also have photographer and videographer positions available, along with web and social media staff positions. You can also be a cartoonist, part of the layout staff or a copy editor.
Applications for The Guilfordian editorial board are open as well. Anyone can apply for any of the 15 available positions: editor-in-chief, managing editor, executive copy editor, layout editor, photo editor, video editor, social justice coordinator, cartoonist, distribution manager, business manager, or one of the five section editor positions (News, World & Nation, Opinion, Features, Sports).
More information on the editorial board positions or our other staff positions can be found by emailing [email protected] or [email protected], or by visiting The Guilfordian table at the club fair on Wednesday, Feb. 27 at 1 p.m. in Founders Hall.
Even if you aren't a full-time member of the Guilfordian, there are still ways to have your ideas shared.
Community members are invited to submit a Letter to the Editor to the email account [email protected] Check the back page of the paper for more information.
Everyone has their opinions, but The Guilfordian is an outlet that provides a safe space for a differing opinions to be heard.
We want to remind and encourage the Guilford community to join us in our mission.
Reflecting Guilford College's core Quaker values, the topics and content of Staff Editorials are chosen through consensus of all 13 editors and one faculty adviser of The Guilfordian's Editorial Board.