OSLE director candidate visits campus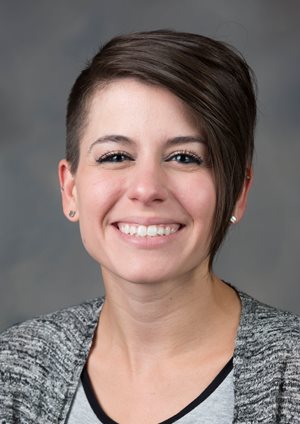 The resignation of Tim Johnson has left some Guilford College students in a place of uncertainty and distrust for administrators. 
Since Johnson left, student activities have been at a standstill. Several events that students have been looking forward to were either canceled or postponed. Steve Mencarini, the dean of students, had to assume some roles to help out GSBA and other student organizations. 
Mencarini struggled to "figure out where things were left off and what still needs to happen." Due to the sudden nature of Johnson's departure, students have been especially worried about Serendipity. In light of these worries, the Serendipity co-chairs have assured students that the event will still occur. 
After winter break, Mencarini reached out to let the student body know that he had a potential candidate that could assume the role of director of student leadership and engagement. The director of student leadership and engagement must be creative and passionate about student affairs. 
Their responsibilities include "advising GSBA, working with CAB, student organizations and orientation, and spearheading the Rallying Campus Spirit portion of the Guilford Edge." 
Mencarini announced that Jennifer Ciesiulka would be on campus on Jan. 14 for interviews, and the student body would have a chance to meet her at 4 p.m. during the community meeting in the Boren Lounge. Student involvement is "vitally important in the selection of the next director," said Mencarini.
At the GSBA community meeting, Ciesiulka gave students insight on her background and the experience she had working with students and programming events. 
She discussed her initiatives implemented at Elon University, including the creation of the "Well Connected Challenge" that was used to support incoming students as they join the college community. 
She expressed the interest she has for Guilford College and how she plans to carry on Guilford's valued traditions. Following her pitch, the students got a chance to ask her any questions they had to determine if she would be a good fit for the position. She then asked the students questions about what is important at Guilford. 
Student answers varied, but the importance of community and transparency was always at the forefront. 
"I am glad that if she (Ciesiulka) gets this role there will be more female representation on campus, but she seems too perfect," GSBA Vice President Librado Mendoza Sosa said after the meeting. 
Sosa acknowledged all of her experience and thought that she could handle everything the job came with based on the facts on her resume.
"There is data to show she is capable," said Sosa. "She has trained and recruited. All in all, she has the skills and experience needed." 
However, there were still worries surrounding Ciesiulka. Sosa expressed reservations that her background might hinder her understanding of "the Guilford community" because of the cultural differences between Guilford College versus Elon University. 
Another concern was shared by the president of the African Student Association, Nema Kodio, who thought Ciesiulka was "cool and career-focused," but that she may not be able to adapt. Kodio also expressed her belief that Ciesiulka would experience a real culture shock.
"Jenny might experience trouble navigating each club, and wouldn't understand the traditions, culture or passions of the community," said Kodio.
Kodio also mentioned she had concerns that Ciesiulka might look at each group like "just another club or organization, and everything would be all business."
After a new director is hired, Guilford will have a chance to rebuild, "move forward with the Rallying Campus Spirit initiative, (support) student organizations and (build) a better Guilford community while we continue to produce excellent programs," said Mencarini.
Editor's note: This story originally was published in Volume 106, Issue 9 of The Guilfordian on Jan. 24, 2020.
Leave a Comment