Student presents on NC abortion access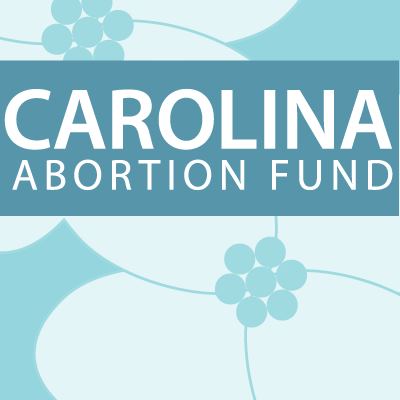 One in three women in the United States gets an abortion.
This was one piece of information presented at Guilford College's "Teach-In: How to Get an Abortion in North Carolina" information session on Wednesday, April 19.
The event was organized by senior and women's, gender and sexuality studies and sociology & anthropology major Bex Hyman in conjunction with the Carolina Abortion Fund and NARAL Pro-Choice NC.
"I am just trying to educate and advocate for creating a pro-choice campus … while also opening up a dialogue to take away from the stigma that I think surrounds abortion access," said Hyman.
"It's all about bodily autonomy and making choices (about) your own body, and to me, that's feminism."
The first part of the event was a slideshow presented by Mars Earle, director of engagement for the Carolina Abortion Fund. The presentation touched on legislation that has affected or will affect abortion access, the locations of abortion clinics and crisis pregnancy centers in North Carolina, effective forms of birth control and the types of abortions available.
"I didn't know that there were two types of abortions," said junior Ben Levin. "I didn't really know how difficult it was in the state of North Carolina (to get an abortion)."
These were not the only things students learned.
"I got a lot of important information about financial support and emotional support around here," said junior and women's, gender and sexuality studies major Miyu Higashimura. "That's going to be a good thing for everyone staying on campus."
The event also featured a question-and-answer session that focused on experiences of stigmas relating to abortion that was led by Selina Tate-Wall, the director of patient services at A Woman's Choice of Greensboro.
India Simpson, one of the participants in the question-and-answer session, works in an abortion clinic.
"(The) turnout could raise a lot of awareness about abortion and what it actually takes to get an abortion," said Simpson.
Raising awareness was Hyman's end goal.
Hyman has been the NARAL Pro-Choice NC leader at Guilford for two semesters. She works with NARAL to coordinate events such as the teach-in and tabling across campus and to spread relevant facts about abortion to students.
Sarah Hogg, advocacy and organizing manager for NARAL Pro-Choice NC and volunteer coordinator for the Carolina Abortion Fund, was present at the event.
"NARAL is a statewide organization that advocates for reproductive rights of all North Carolinians," said Hogg. "We do a lot of grassroots advocacy work, and we also do policy work on a statewide level."
The Carolina Abortion Fund has a similar mission.
"Carolina Abortion fund is a grassroots statewide nonprofit that works with pregnant people across the spectrum of gender to provide financial resources … when trying to access abortion care," said Earle.
"The main thing that we do is operate a 24/7 volunteer-run helpline where folks can call in and get some financial counseling," said Earle.
Both organizations have a pro-choice agenda and seek to provide information and financial and emotional support to people across North Carolina.
"I think there is a lot of misinformation out there (about abortion)," said Hogg. "I think that it's so important now to become educated as we see our rights continue to erode."
Hyman and Earle both have similar perspectives.
"Everything I'm doing with this internship is something that needs to follow college students from orientation to graduation," said Hyman. "These are conversations that need to be had."
"(Abortion) is a part of people's lives and experiences in a way that so many other medical procedures are," said Earle. "Being able to talk about (the stigma) … might actually give people space to go back and be like, 'Well, why is it that I believe this?'"
One stigma that Hyman hoped to address during the event is the idea that abortions do not happen on college campuses.
"I think there's this idea that there's … an education barrier between who gets an abortion and who doesn't," said Hyman. "That, in and of itself, is really problematic and is silencing to people. (It) is almost like a backhanded statement that is attached to being on a college campus."
The issue reaches further than Guilford's campus.
"Things are getting worse (nationwide)," said Hogg. "I think that, right now, access to radical education like this is crucial to understanding what abortion actually is and what it's not."
Leave a Comment