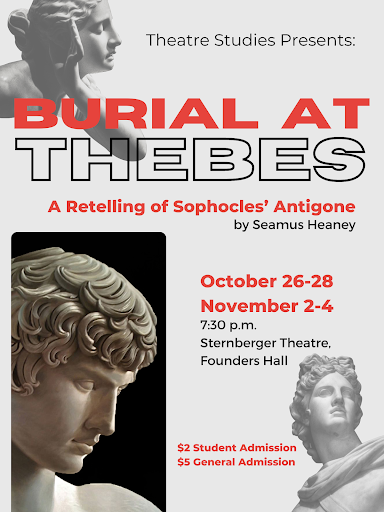 Guilford College Theatre Studies presents "Burial at Thebes," a modern retelling of Sophocles' Antigone," 7:30 p.m. Oct. 26-28 and Nov. 2-4 in Sternberger Auditorium, located in Founders Hall. 
The 75-minute play, described as a fifth century B.C. classic, stars nine students representing different classifications and academic departments.  In "Burial at Thebes,"  the place is New York City and Creon has just been made CEO — but his board of directors, aka the Greek Chorus, has much to say about how he runs his empire.
Doors open for each show at 7 p.m.; $2 admission for students, $5 general admission.