"It's Mario Time": The iconic plumber hero to hit the big screen in April 2023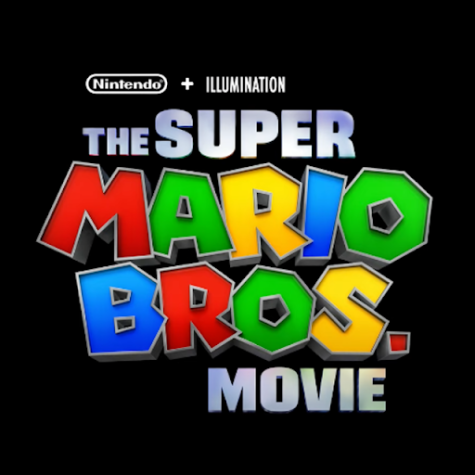 A neverending Koopa army, angry but adorable penguins with snowballs, and a clueless Mario and frantic Toad were unveiled in the new teaser for "The Super Mario Bros. Movie," released on Oct. 6, 2022, on several social media platforms such as Youtube, Twitter, and Instagram.
The trailer features Bowser with his Koopa army in front of a fiery, reddish-orange backdrop, and then cuts to a flowery, rainbow-colored field where Mario wakes up to green tunnels and gigantic mushrooms.
On May 28, 1993, a live-action film adaption of the popular video game, "Super Mario Bros." was released. Despite excitement from fans, the Wall Street Journal highlighted the fact that the film turned out to be a box-office failure. The film was so bad that even its leads, Bob Hoskins (Mario) and John Leguizamo (Luigi), openly mocked and criticized the writing and direction of the movie.
According to the Washington Post, the movie's poor reputation led Nintendo to stop Hollywood from producing more Mario-based content to prevent further embarrassment to its legacy.
In November 2017, almost 25 years after the first film, it was announced that Illumination Studios would be producing an animated film adaption of the video game. In September 2021, the film's cast line-up was revealed, with stars like Jack Black set to play Bowser, Mario's sworn enemy, and Anya Taylor-Joy as Princess Peach, Mario's love interest.
The casting created much buzz amongst diehard Mario fans. While many expressed their contentment with the casting, others had mixed feelings towards Chris Pratt taking on the Mario role.
Best known for his role as the dinosaur tamer Owen Grady from the "Jurassic World" movie franchise and Peter Quill from Marvel's "Guardians of the Galaxy," Chris Pratt has not been the most favored by the public due to his open conservative views.
With the news of his presence in the film, many took issue with him "stealing" the role from the longtime voice actor of Mario, Charles Martinet. Many criticized that there was an erasure of voice actors, and too much of an emphasis on celebrities taking on such roles.
Guilford College students offered their take on the matter, with many expressing their disappointment with the casting of Mario.
"Chris Pratt is a random choice," said junior and psychology major Kailee Hughes. "I know he's been featured in a lot of cartoons, but Mario? Really?"
Senior and Criminal Justice major Tiara Martin pointed her focus towards voice actors not getting enough credit for their talent.
"I'm not familiar with the world of voice acting, but I do feel like celebrities do have the upper hand when it comes to getting roles like this," Martin said. "Voice acting seems to be a lot, but many people like to downplay that, hence why the entertainment industry appears to be neglecting them."
Other Guilford students offered a different perspective, with many citing that there is a lot to look forward to in the movie aside from the casting.
"Yes, Chris Pratt is an interesting choice, but a lot of people should be focusing on the visuals," said sophomore and environmental studies major Ellie Dieth. "I mean, the details are absolutely stunning."
Dieth also expressed their optimism about the casting, specifically regarding Jack Black's role as the Mario brothers' sworn enemy, Bowser.
"Jack Black is hilarious, so I'm curious to see how he takes on this villain role," said Dieth. "I have a lot of faith in him, he's definitely going to steal the show!"
Despite the mixed reactions from Guilford students, many are looking forward to seeing their beloved childhood game on the big screen.
Leave a Comment