Halloween vs. Thanksgiving vs. Christmas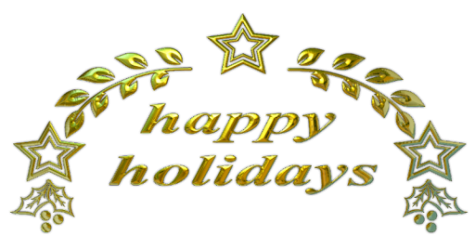 The holiday season is upon us, and when it comes to choosing between Halloween, Thanksgiving and Christmas, everyone has a preference. Guilford students shared their favorite end-of-year holidays and the reasons behind their choices.
"The holiday that I like the most out of the three coming up is Christmas," said senior Julius Burch.
Burch went on to emphasize how amazing it can be to give out gifts himself and highlighted the joy he feels when receiving gifts from others.
"Seeing the smiles on family members after opening the thoughtful gifts I got them is heartwarming," Burch said.
When asked about other reasons why Christmas is more exciting for him than the other two end-of-the-year holidays, Burch explained that his family lives all over the East Coast and the Midwest; his mother lives in Texas, his oldest sister lives in South Carolina and his second oldest sister lives in Florida.
"Christmastime gives my family an extra reason to come back with my brother and me and get together like old times," said Burch.
Junior Hannah Lambeth from Durham also cited Christmas as her favorite holiday out of the three.
"Christmas is the time I get to spend the most time with my family," Lambeth said. She mentioned that she goes over to her cousin's house for breakfast and then goes back to her house for Christmas dinner.
Senior Avery Edwards was born on Halloween, so when asked which holiday was her favorite, it was a no-brainer. This year, she is going to spend the day with her boyfriend.
Senior Chandler Tuten also puts the first of the three holidays at the top of his list.  "My favorite holiday is Halloween because, in my hometown, we have this really big Halloween parade, and when I was in elementary school, I and my friends would go trick-or-treating after the parade, and that was a nice memory," he said
For Kiersten Walker, a junior, costumes and Halloween movies are among her reasons for loving the magic of Oct. 31 most.
"I like the idea that you can dress up however you want, no matter the circumstances, and go out for a night of fun," Walker said.
She added that, when she was growing up, she used to meet at her friend's house to go trick-or-treating, and after they had walked around the neighborhood once, they would change clothes and try to get more candy if they could. She also enjoys the opportunity to sit down with her family and watch fall Hallmark movies and popular Halloween movies like "Hocus Pocus" and "Practical Magic."
"Thanksgiving is my favorite holiday because it's an awesome day that I can spend hanging out with my family and really appreciate everything I'm thankful for," said senior Delany Nightingale.
Nightingale went on to describe the classic meal she enjoys with her family on Thanksgiving, saying, "Turkey with mashed potatoes and gravy is my favorite."
No matter their favorite holiday, these Guilford students seem to agree that spending time with friends and family during the holiday season creates memories that last a lifetime.
Leave a Comment