Guilford club ROAR shows love to animals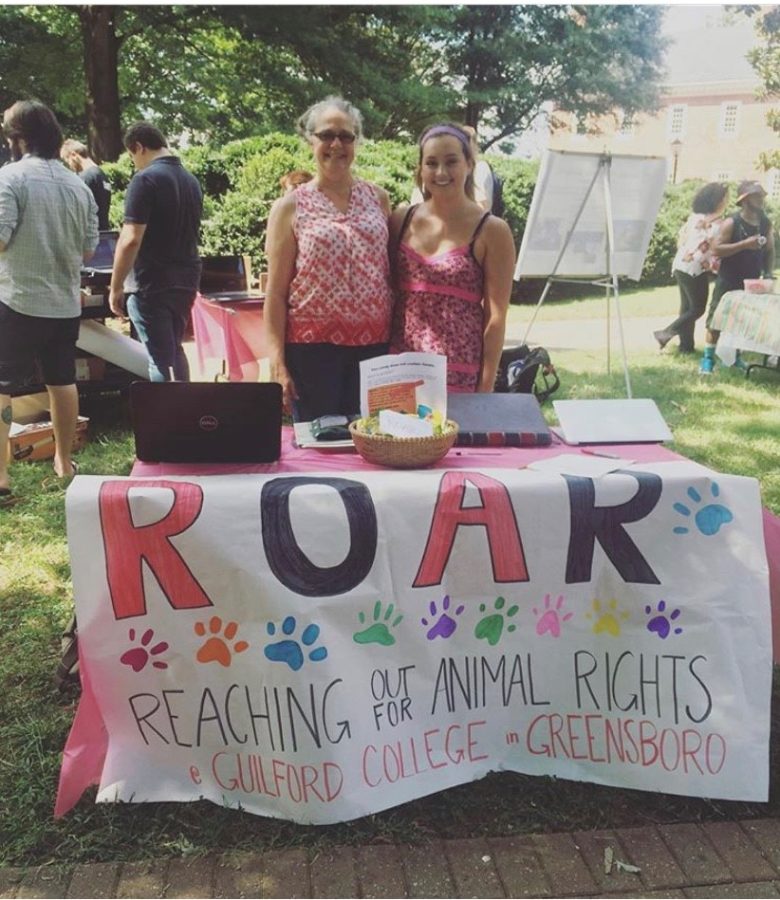 Reaching Out for Animal Rights (ROAR) is a Guilford College club run by current students Morgan Yamashita, Grace Christensen, Kayla Krest and Kayla Gumula.
"ROAR was founded in 2016 by Amy Loomis and Regina Gardner," said Christensen, a sophomore. "This club is the largest form of animal enrichment to Guilford County Animal Services. (ROAR) also partners up with the Feral Cat Assistance Program." 
ROAR supports Guilford County Animal Services in taking care of animals. Club members value making a difference by treating animals with care and helping them feel loved, and believe that the animals should be able to express themselves as well.
"It is necessary to help dogs that are not in decent shape, especially if they need help," said Yamashita, a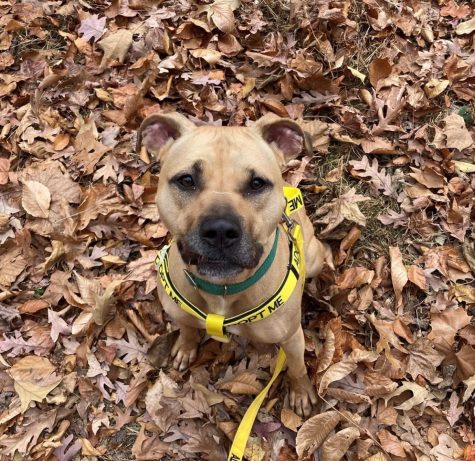 senior. Stray dogs that receive the help they need early on have been more likely to get adopted than dogs who stay with Animal Services longer, she said.  
"It is incredible being part of this program because I got to learn how to be around dogs and (have been) able to see who gets adopted," she added. "Farrah, a boxer mix who has been in this shelter for a long time, recently got adopted, which was incredible to see. She is extremely cute and sweet."
Matthew Poole, a third-year student and ROAR volunteer, shared that he loves to get up early Saturday mornings to go out, walk the dogs and play with them. For Poole, having that joyful, playful and adventurous time with the dogs is incredible.
However, ROAR is not all about just having fun. Club members believe that getting involved with the group is a once-in-a-lifetime opportunity to participate in activities that help students learn to be kind and loving. 
On March 25, ROAR co-hosted an event on Google Meet with People and the Planet, a Guilford College organization focused on social and environmental justice. In an interview before the event, Yamashita said she planned to teach students how to make dog toys from scratch – something she believed would not only be a fun activity for students, but also would benefit dogs. 
According to Yamashita and Christensen, to participate in ROAR it is important to love dogs and show a desire to be involved in the organization. New members of the club should start as dog walkers and seize the opportunity to become officers later on.
Christensen said that students interested in joining ROAR should email the club at [email protected] and should check out ROAR's Instagram page (@ guilfordroar) if they would like to become dog walkers. 
When ROAR receives emails from interested students, the club's officers share a Google form that serves as an application for membership.  Officers read the applications, set up interviews with potential club members, and email the students who are chosen to join the group. 
According to Poole, as part of the membership process, ROAR members bring dogs to Guilford and meet with volunteers on Saturday mornings from 9 until 11. Volunteers then walk the dogs and hang out with them. Along the way, club members typically take pictures of volunteers with the dogs. Photos are posted on Instagram to help show people how much fun participating in ROAR can be. 
Leave a Comment