News in Brief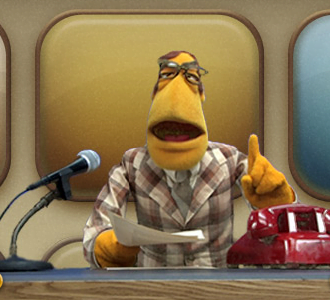 Uganda
Uganda's tourism minister Godfrey Kiwanda is facing backlash after making comments suggesting that the country should showcase "curvy women" in order to attract more tourists. Kiwanda suggested the plan at a plus-size beauty pageant "Ms. Curvy Uganda" saying that the full-bodied models could be "the story we sell to visitors." His comments quickly came under scrutiny, with some Twitter users sarcastically asking if the "curvy women" would be put in cages for visitors to look at.
Iran
President Donald Trump's retraction from the Iran Nuclear Deal and reinstallation of sanctions has led to a severe economic downturn in Iran and represents a sharp pivot from Obama's policy of cooperation. Trump claims that Iran was cheating the terms of the deal and moving toward the development of nuclear weapons, but other leaders see the tearing up of the deal as a step backwards. The new sanctions do not have support from either the U.N. or EU.
Brazil
Former Brazilian President Luiz Inácio Lula da Silva, who was already serving a 12-year sentence for corruption, was given a new 13-year sentence in a separate case. The new scandal is similar to the old one, a massive corruption scheme known as "car wash" in which bribes were paid to politicians including Lula, in exchange for contracts with the state-run oil company Petrobras. The bribery created a cartel; instead of firms competing to lower prices, companies took turns overcharging Petrobras high prices.
Germany
Before Adolf Hitler set out to conquer the world and eliminate a race, he worked as an artist, selling postcards of Vienna's landmarks to support himself and making dozens of paintings and drawings. Hitler made his legacy from being one of the evilest men in human history, but there are still those who are willing to honor his artistic achievements. On Saturday, 30 pieces bearing the signature Adolf Hitler, or A. Hitler will go up for sale in auction house in Nuremberg, Germany. The pieces come from private collections in Austria and other parts of Europe.
Italy
Populist "Italian First" policies of the far-right League Party intended to target migrant squatters are now being used against struggling Italians, a report from the Washington Post found. Interior Minister Matteo Salvini's signature policy is an order to clear out all squatted buildings. The "Salvini Decree" heavily criminalizes squatting, with harsh penalties ranging from heavy fines, deportation for migrants, or up to four years in prison. Housing activist Fabrizio Nizi estimates that 30 to 40 percent of Rome's squatters are Italians.
Leave a Comment