Abigail AbantoHollans, Features Editor

February 8, 2019
On Feb. 4 from 6:30 to 8 p.m., a dinner and discussion was held in the Gilmer Room for members of the Guilford Community. This dinner and discussion focused on the experiences and advice of current and recent law students. "This is the first dinner and discussion of the spring semester," Director...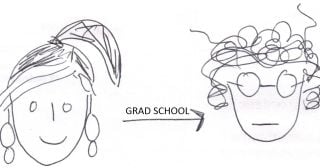 Eric Xu, Staff Writer

October 28, 2016
The sign-up sheet at the entrance of the room was blank. Other than the nine tables representing each of the graduate school programs and a coffee table in the corner, the room was virtually empty. The graduate school fair, held on the second floor of Founders Hall on Oct. 19, was an opportunity for...