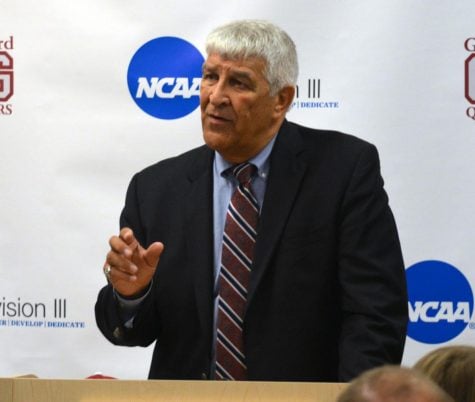 Andrew Walker and DaeQuan Fitzgerald

September 9, 2017
On Wednesday, Guilford College President Jane Fernandes announced Nelson Bobb as the Interim Director of Athletics at a press conference on campus. "As we transition to a single full-time athletic director, Guilford College is in great hands," said Fernandes. "We're truly blessed to have...
Gabe Pollack, Staff Writer

May 10, 2013
Early on April 30, Kendrick Lamar inked his name to flesh. "My sister wants to know if you would sign her belly," asked a fan on behalf of her pregnant sibling during a question and answer session at local hip-hop station 102 Jamz. "You ever think you'd be signing a pregnant woman's be...