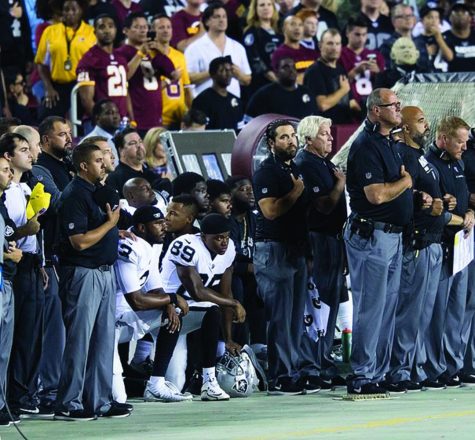 Jayraj Jonnalagadda and Nathan Park

October 6, 2017
NFL players protest police brutality. The new Travel Ban. Puerto Rico's post-hurricane devastation. The world's stories in the past week has overwhelmed readers. When people check on the weekly news, they get slammed with all these stories. With no way to read them all, it can seem like the world...
Praveena Somasundaram, Features Editor

October 6, 2017
On Sunday, Sept. 24, the restrictions of the travel ban issued on Jan. 27 were set to expire. Instead, the Trump administration announced an expansion of the travel ban to eight different countries. The travel ban initially placed restrictions on visitors from six majority-Muslim countries including...