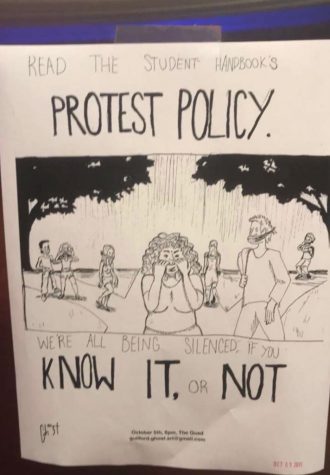 Ramya Krishna, Staff Writer

October 31, 2019
On Oct. 5, Guilford students added photos of a poster that had been disseminated around campus, titled "Read the Student Handbook's Protest Policy," to their Snapchat stories. There was no identifying information except the artists' signature in the bottom left corner (Ghost) and an email address...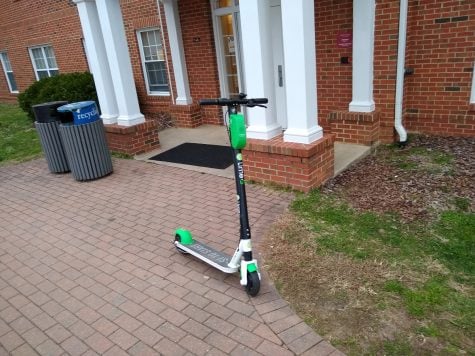 Elliot Adamson, Staff Writer

February 22, 2019
Guilford community members do not have to look very far or very carefully to notice the Lime-S electric scooters that have become commonplace on campus. The scooters have become a popular mode of transportation, whether as a method to get to class or as a way to enjoy getting around the community both...