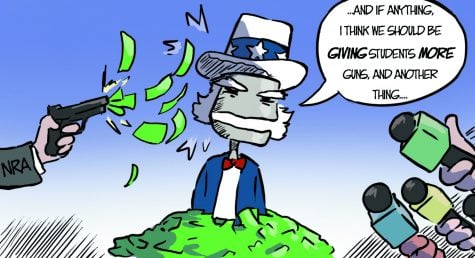 Hannah Shoemaker, News Editor

October 27, 2017
"Guns don't kill people, people kill people." For years the National Rifle Association has been operating under this slogan, using its political power to propel into law regulations that strengthen the rights of gun-permit holders, while blocking those that don't. I believe the NRA is a significant...
Robert Pacheco, Staff Writer

March 28, 2014
The verdict in the Trayvon Martin murder case was not the end of a story; it was the beginning of a movement. Since the jury from that case found defendant George Zimmerman innocent, many have derided Florida's "stand your ground" law as symbolic of prejudice against blacks in the U.S. legal...