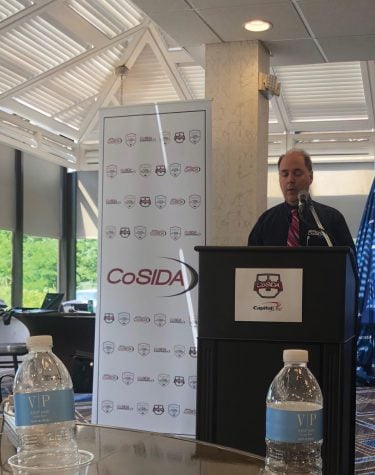 Trey Kawugule, Staff Writer

February 22, 2019
"I was sitting in Dave's office last spring after returning from a mission trip in Texas," said Morgan Tompkins, a junior and member of Guilford's volleyball team. "He asked me about my greatest takeaways from the trip, and it turned into a very personal conversation about life. I mentioned how mu...
Hannah Shoemaker, News Editor

January 19, 2018
A coach, a father, a teacher, a mentor and a friend, Herbert Appenzeller was all of these things. Appenzeller, who worked at Guilford College for 37 years and was affectionately called "Dr. A" by students and players, died on Jan. 5 at the age of 92. While at Guilford, Appenzeller served as a...