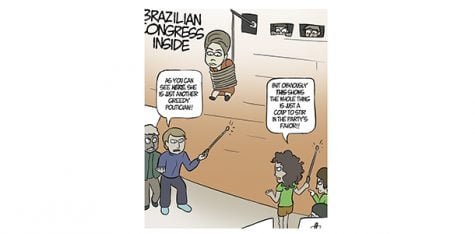 Beatriz Caldas, Diversity & Social Justice Coordinator

April 29, 2016
On a typical Sunday afternoon, Brazilians from all over get together with family and close friends to watch the good old-fashioned sport of soccer for hours in front of the television. This past Sunday, soccer was the last thing on Brazilians' minds. April 17 marked the day the lower house of the...
Haejin Song, Staff Writer

September 21, 2012
Recipe to make fake cigarettes: add asbestos, a little bit of mold, dead flies, and finally, human excrement. Amidst the cigarette smuggling cases that have surfaced in the U.K., British detectives recently uncovered that some of the counterfeits had been composed of these repugnant substances. "I...