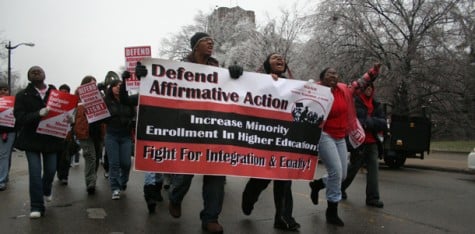 Rebecca Dou, Staff Writer

March 28, 2014
In 1997, California made history by becoming the first state to ban the use of race as a basis for college admission. Now, 17 years later, it almost became the first state to re-establish affirmative action policies. This past January, members of the California Senate voted to pass Constitutional...
Rebecca Dou, Staff Writer

February 7, 2014
Does anybody have the right to restrict what we say? At first glance, many Americans would say no. As a country founded on the principles of freedom of speech, we naturally try to protect our rights as often as possible. But does that concept apply everywhere? That is the question many...