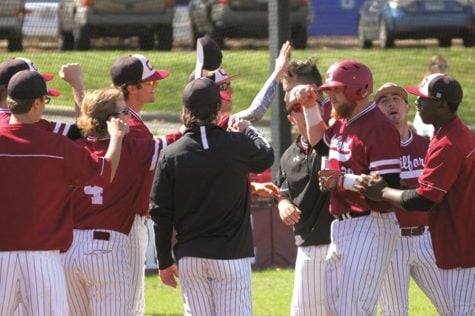 Andrew Walker, Contributing Writer

February 9, 2017
Despite the cold, the Guilford College Baseball team has been practicing and their season has begun. The Quakers hope to improve on their record from last year of 17-24 overall and 6-14 in Old Dominion Athletic Conference(ODAC) play. Last year was their third season in a row with a losing record. "(The...
DaeQuan Fitzgerald, Staff Writer

September 8, 2016
For the Quakers' men's soccer team, last season is over and done with. This year is about starting fresh. This season, new head coach Cory Speed was introduced to the soccer team this season a week before soccer reported for camp, and his presence has already lifted the team's overall morale. "Coach...