Yasmine Byungura, Guest Writer

December 4, 2015
On Nov. 18, transgender students held a panel to discuss their experiences with the Guilford community. To the surprise of the panel, this event had a large turnout. Around 15 students. "Personally I'm okay with that right now," said Hayden Young, first-year and one of the student panelists....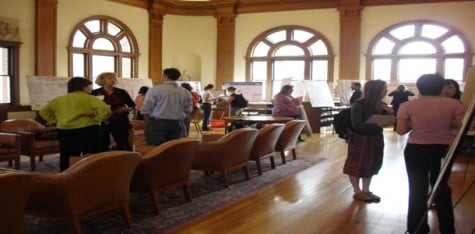 Justyn Melrose, Staff Writer

March 16, 2012
Just when you thought it was safe to go to the Guilford Undergraduate Symposium, GUS 2012 arrived with more zombies, fairy tales and child-eating allegories than ever before. Described as "a perfect incubator for ideas and designs" by organizer and co-founder Melanie Lee-Brown, associate professor...