Tanetta Kelley, Staff Writer

December 4, 2017
"When I first heard about the Ebony Fashion Fair exhibit being held at the North Carolina Museum of Art, right here in my backyard in Raleigh, I thought it was a dream," said Mary Thompson, an exhibit attendee. "I actually went to one of the shows as a child, a birthday surprise from my parents. "So...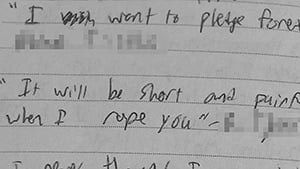 Zachary Lindsey, Staff Writer

April 10, 2015
The Tau chapter of the Pi Kappa Phi fraternity at N.C. State University is officially disbanded. The fraternity was suspended because of a pledge book that was found at a Raleigh restaurant which contained racially and sexually offensive comments. The members of Pi Kappa Phi were told to immediately...