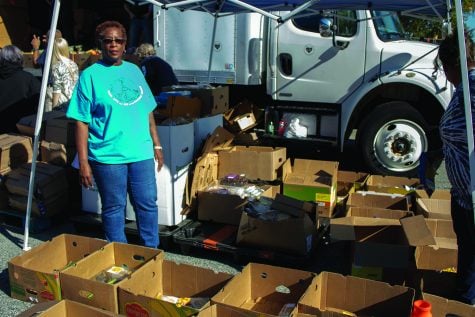 Julia Martins de Sa, Assistant Photo Editor

November 3, 2017
Guilford County, North Carolina has gone from being the most food insecure county in the nation to being the ninth, and organizations like the Out of the Garden project have helped make this jump possible. Diane Davis has been volunteering at Out of the Garden for two years. She is always in charge...
Abigail AbantoHollans, Staff Writer

October 27, 2017
"Blake has been at Horsepower for about 14 years," said Allen Henkel, whose son, Blake, takes riding classes at Horsepower. Horsepower Therapeutic Learning Center has many different programs to help individuals of all ages, both with and without disabilities, to interact with and ride horses....