Amber Dubois, Staff Writer

September 14, 2018
With the fall semester in full swing, students, faculty and staff have been busy adjusting to the new year. Starting a new year can be exciting and overwhelming at the same time. For many students, making sure everything is in order is key. Adjusting can be especially overwhelming for those who are new...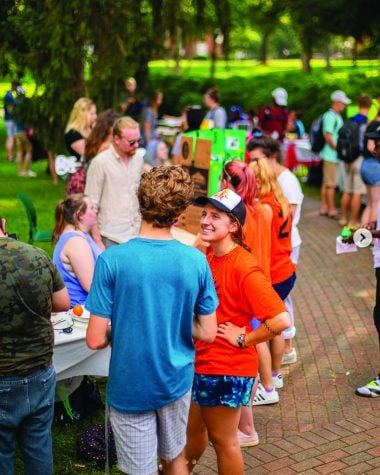 DaeQuan Fitzgerald, Editor-in-Chief

September 7, 2018
It was a late night during the first-year orientation week at the traditional Passing of the Light ceremony when something very special happened. "During the passing of the light, I saw Ben James give his candle to another student because they did not have one. Ben was the only one who acknowledged...