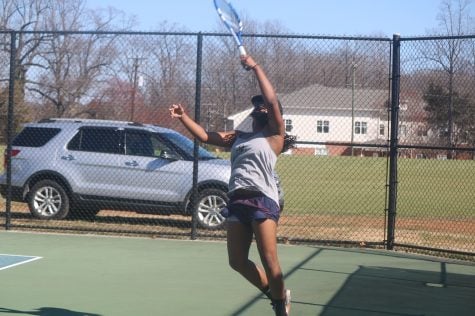 February 24, 2017
For a sport that is a mostly about individual matches, the relationships built by the tennis teams at Guilford College are exceptionally strong. The strength of these relationships show not only in teammates words, but in their early performance as well. Both teams played their first match of the...
Banning Watson, Staff Writer

February 27, 2015
"This is one of the best teams I've seen since I've been here at Guilford," said senior tennis player and team captain Blake Brown. "We're really pushing each other to get better, and we have a lot of guys who are willing to do what it takes to win. "I think we can definitely make a...