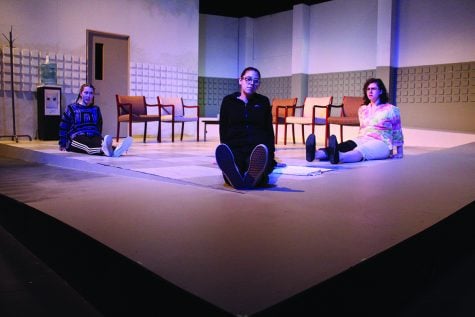 Lana Heltzel, Staff Writer

April 6, 2018
What does humanity value most in life? Is it family? Friendship? Material possessions? The Guilford College theater department resolves to evaluate this question in their upcoming production of "Everybody." Written by Branden Jacob-Jenkins, "Everybody" is a morality play in which God, horrified...
Jonah Selom and Kunal Sheth

February 2, 2018
The United Kingdom, currently isolated from the European Union, has decided to tackle the issue of loneliness and isolation within its borders. On Jan. 17, U.K. Prime Minister Theresa May appointed the former Minister of Sport and Civil Society, Tracy Crouch, to the position of Minister of Loneliness. Initially...