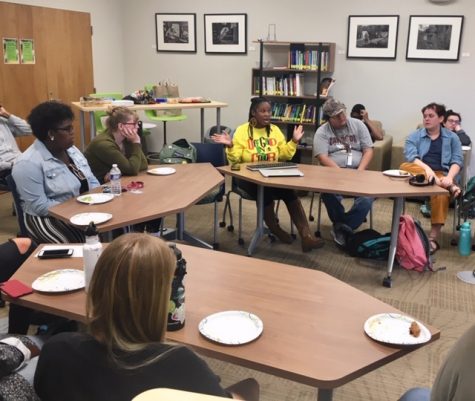 Alesha Garcia, Staff Writer

October 29, 2019
Chantel Johnson, livestock farmer and homesteader, joined the Food Justice Club as a guest speaker, sharing her insight about sustainable living, trauma, race and her role in society. On Oct. 10, members from the Food Justice Club and interested students gathered in the Idea Incubator located in H...
Kathryn Hurst, Features Editor

October 29, 2019
On Saturday, Oct. 12, six members of Guilford's Food Justice Club travelled to Winston-Salem for the annual Dixie Classic Fair. The fair's diverse crowd and range of events, from produce displays and tractor pulling to ferris wheels and giant turkey legs, not only offered a valuable bonding experi...