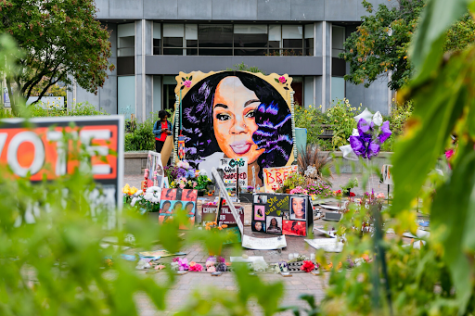 Erica James, Staff Writer

October 8, 2020
On March 13, 2020, Breonna Taylor was shot and killed in her own home. Over six months after her death, only one of the three Louisville police officers involved in the shooting at Taylor's apartment has been indicted on felony charges. No murder charges have been filed. The Breonna Taylor case, along...
Habin Hwang, Staff Writer

October 8, 2020
Following the Sept. 23 decision of the Louisville grand jury to release all but one police officer involved in Breonna Taylor's murder with no charges, a peaceful march was held in downtown Greensboro on Sept. 24 to honor Taylor's life and to mourn the lack of justice she recieved. Beginning at...