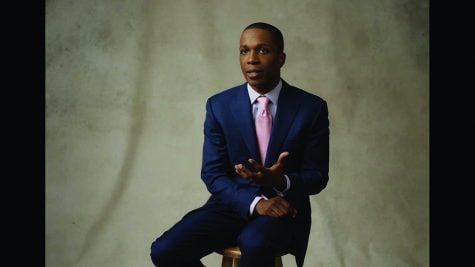 Finn Williamson, Senior Writer

November 10, 2017
Leslie Odom Jr.'s career exploded in 2015 when Hamilton premiered on Broadway. Combining a traditional Broadway atmosphere with hip-hop songs and a historical storyline, the show gained a massive following and won 11 Tony Awards in 2016. Odom Jr. carved out his own piece of this spotlight starring...
Maksym Kosachevskyy, The Sober Friend

April 1, 2017
"I'll be there in five minutes," said sophomore Billie "Country" Nelson on the phone. I met Nelson in my macroeconomics class when we were placed in the same group for a project. I happened to overhear that he was involved in the narcotics business, so around the time of midterms, I asked...