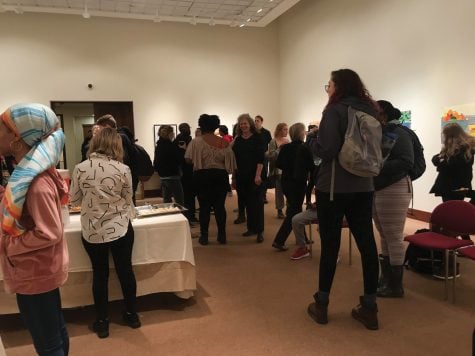 Ethan Santana, Staff Writer

March 15, 2019
Printmaker and painter Karen Lederer, whose artwork was on display in Hege Library from Jan. 11 to Mar. 1, visited Guilford to meet with students and offer insight into her printmaking process and artistic style from Thursday, Feb. 21 to Friday, Feb. 22. Known for her highly saturated and poetic wor...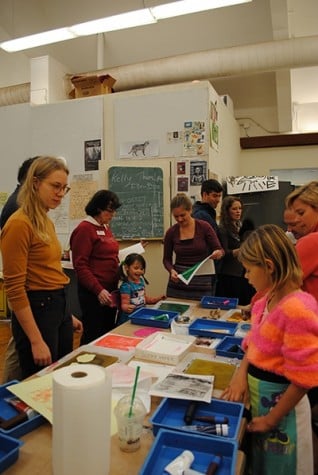 Juliet Magoon, Staff Writer

November 7, 2014
French printmaker Odilon Redon once said, "While I recognize the necessity for a basis of observed reality … true art lies in a reality that is felt." This statement rang true during the Art Department's "Printmaking Palooza!" Homecoming and Reunion event held on Nov. 1 in the Hege-Cox...