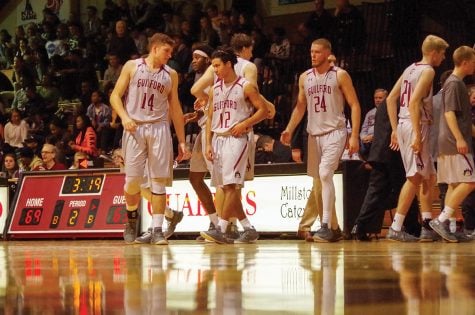 Andrew Walker and Andrew Walker

November 16, 2018

Filed under In Print, Sports, Top Stories
The Guilford College men's basketball team fell to Greensboro College and the women's basketball team beat Roanoke College on Tuesday night. Greensboro went on a 17-6 run in the final 5:36 of the game to earn a comeback win in front of a large crowd of supporters. The Quakers lead reached 15 points...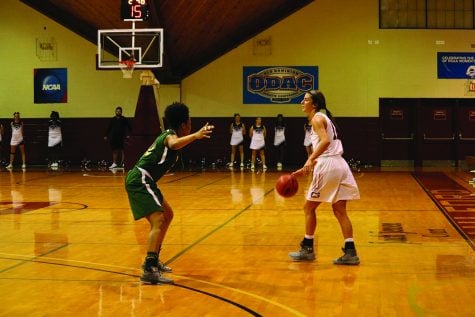 Andrew Walker, Sports and Web Editor

March 16, 2018

Filed under In Print, Sports, Top Stories
The Guilford women's basketball season ended with a loss in the Old Dominion Athletic Conference tournament quarterfinals to Washington and Lee University on Feb. 22. Although the season might have not ended in an ODAC championship like last year, it was still better than expected for this team. The...