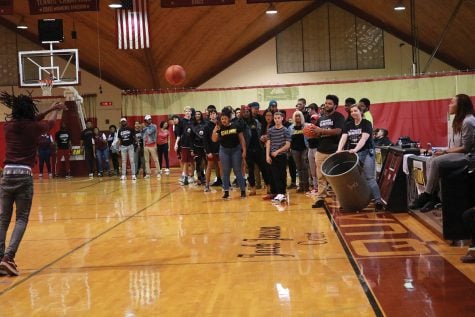 Abigail Bekele, Managing Editor

November 9, 2018
On Tuesday, Nov. 6, CAB, GSBA and the OSLE interns hosted Midnight Madness which was held in the Ragan-Brown Field House. There were performances by the Gamma Gamma Chapter of Phi Beta Sigma Fraternity, Inc., the Bennett College Cheerleaders and DJ Luke Nasty. DJ Lil' Vegas and the 102 Jamz crew entertained...
Naari Honor, Staff Writer

February 19, 2016
There are some fans who wear jerseys that they have chosen not to wash for decades. Others decorate their faces in colorful face paints or shave their heads as if they were preparing for war. These are rituals done in the name of support, and their passion encourages the athletes to want to win for...