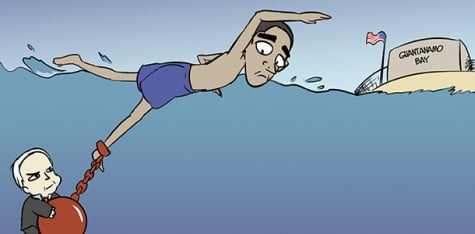 Yahya Salih, Staff Writer

December 4, 2015
When President Barack Obama took office in 2008, he promised to close down the Guantanamo Bay detention center. As his second term nears its conclusion, Obama hopes to finally fulfill that promise. However, fellow elected officials like Republican Sen. John McCain of Arizona oppose any plans to shutter...
Bryan Dooley, Senior Writer

April 12, 2013
Despite being cleared for release from Guantanamo Bay in 2007 and again in 2009, British citizen Shaker Aamer remains incarcerated.  Britain has repeatedly called for his extradition to the U.K., but Aamer continues to sit in a cell. "Like any other detainee, Skaker Aamer must either be charged...