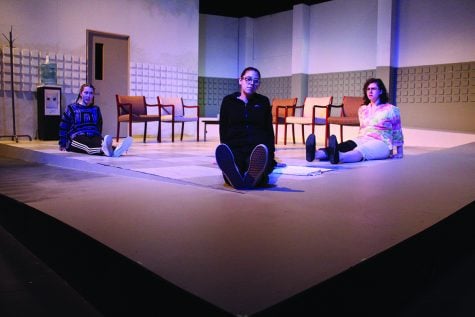 Lana Heltzel, Staff Writer

April 6, 2018
What does humanity value most in life? Is it family? Friendship? Material possessions? The Guilford College theater department resolves to evaluate this question in their upcoming production of "Everybody." Written by Branden Jacob-Jenkins, "Everybody" is a morality play in which God, horrified...
Anna Snider, Staff Writer

November 3, 2017
The name is Agnes Evans and the game is Dungeons & Dragons. With swords, daggers, shields and strength, Evans kills monsters and finishes what her sister, Tilly Evans, started. Agnes, a schoolteacher from Ohio, uses the role-playing fantasy game to better understand the life of her deceased teenage...