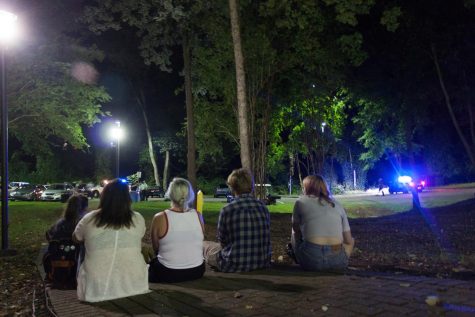 Kathleen Herbst and Andrew Walker

September 14, 2017
A Guilford College administrator confirmed that Public Safety learned of a Greensboro Police Department operation once it was in progress Wednesday evening, Sept. 13, 2017. "As stated in the emergency alerts last night, the Greensboro Police Department carried out an operation on our campus, which...
Beatriz Caldas, Managing Editor

September 22, 2016
Since the beginning of their existence, clowns have been the source of many children's as well as some adults' nightmares. To some people, just the thought of a man wearing a red, curly wig, lots of white powder and an insanely big red smile is enough to make them go back to their five-year-old self. However,...