Colin Nollet, Guest Writer

February 13, 2015
In response to the article "Society should relax rules about men's clothing," I really don't know how to put my feelings nicely. There is a blatant lack of understanding of how gender is constructed, and a blatant lack of respect towards the societal pressure of women. I myself, as a cisgender...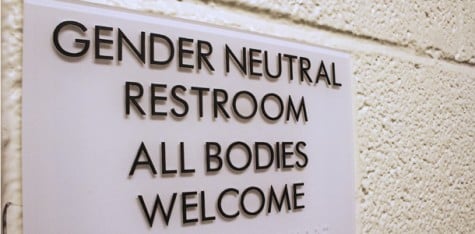 Nicole Zelniker, Staff Writer

February 14, 2014
Deciding which bathroom to use is typically an easy choice for students to make.  "Girls" go into the bathroom labeled "girls," and "boys" go into the bathroom labeled "boys," but for students that don't fit this gender binary as easily, that decision becomes harder. Junior and...