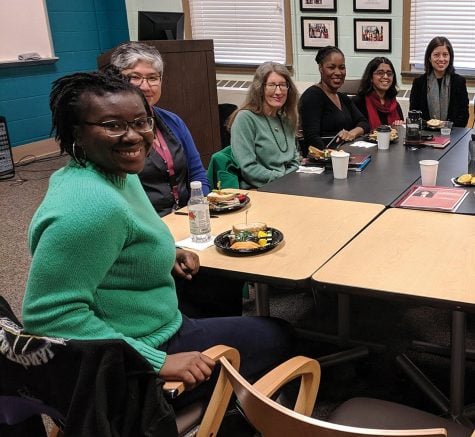 Abigail AbantoHollans, Features Editor

November 30, 2018

Filed under Features, In Print, Top Stories
On Monday, Nov. 26, Natalia Oberti Noguera, founder and CEO of Pipeline Angels, spoke with members of the Guilford community from 12:00 p.m. to 1:00 p.m. in King Hall. This community lunch, sponsored by The Guilford College Center for Principled Problem Solving, allowed attendees to gain insight into...
April 20, 2018

Filed under In Print, Letter to the Editor, Opinion
To the Editor: Facebook founder and CEO Mark Zuckerberg spent 10 hours, over the course of two days, testifying before both houses of Congress last week. That news rightly took a back seat to reports of a grisly chemical weapons attack against people in the Syrian town of Douma, and of President Trump's...