James Sharpe, Staff Writer

February 5, 2016
Guilford has made many steps toward promoting change in recent months. Among those steps, there was one that stood out among the rest: changes in its staff members. "It's going to take some adjusting," said senior Vanessa Madonna. "All in all, I think it's a good thing." Recently, Guilford...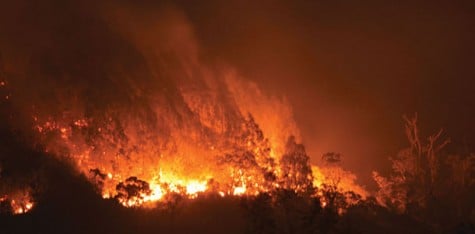 Caleb Amstutz, Staff Writer

November 13, 2015
While the sky above Indonesia fills with hazardous black smoke, the rest of the world has lowered its gaze. Approximately 127,000 forest fires, spurred by illicit farming practices, have covered the country in a perilous cloud of environmental and public health problems. For years, local impoverished...