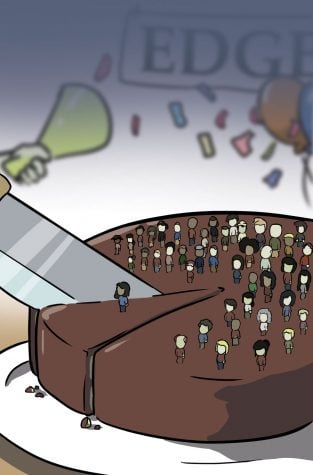 Hannah Shoemaker, News Editor

February 9, 2018
Assistant Director of Internships Amber Slade will no longer be working at Guilford College. Slade was laid off due to a recent round of budget cuts after working in the Career Development Center since April 2017. "Amber has communications with all of the organizations who have worked with Guilford...
James Sharpe, Staff Writer

March 28, 2014
Guilford College's Vice President for Finance Greg Bursavich has made public his plans to retire on June 30. After his four years here, Bursavich has not only impacted Guilford but claims he has been deeply impacted by the College. "I was looking for something special, a place to wind down...